The new makeup collection of Chanel is inspired by the most beautiful, seductive colours of summer! And one piece of this magical collection is the new varnish, as we  are used by the legandery house, illustrating the most hot trends in the colors of the season!
This time, the shades of Le Vernis is matched with the shades of the lip gloss collection, and created to be combined, mixed, causing the imagination for the most daring mix & match!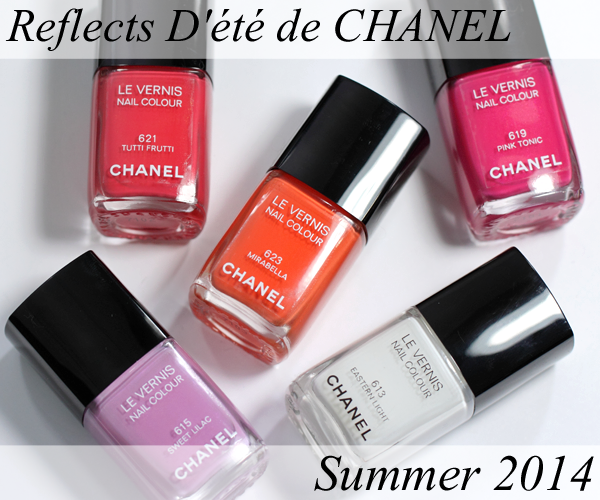 Chanel Le Vernis is 5-Free (free of DBP, Toluene, Formaldehyde, Formaldehyde Resin and Camphor). The signature square glass bottles are topped with a black square outer cap that is removed to reveal a stubby, round, ribbed inner cap. The brush is round, medium in length and width and reminds me of the old OPI brushes. It easily fans out and covers the nail without much resistance.
The consistency of the polishes in this collection is thin and pliable but packed with pigment, with the white being the one exception. The rest are all two coat confections that dry nice and glossy. Whites are notoriously difficult and Eastern Light certainly continues the tradition. It's streaky and not the best at self leveling. I needed three coats and still wasn't happy with the finish.
These are all listed as limited-edition on Chanel.com except for Tutti Frutti.